web design / copywriting / ongoing user training and help desk / user training website
Statewide nonprofit focused on mobilizing the church in Arkansas to love foster children with the extravagant love of Christ
Starting point
The CALL had a website build on an outdated platform from when it was in just one county. This site had been long outgrown and cobbled together to last a little longer. It meant confused constituents and lost opportunities to connect with potential foster and adoptive families.
Solution
Version 1
The outdated website was replaced with a new one, designed to feature multiple counties and rebuilt on the WordPress platform. The design allowed easy updating as new counties were launched and worked well for several years.
Version 2
in 2017 The CALL went through a rebranding process and a totally new website, reflecting the new branding, was launched. This site is designed mobile-first and fully responsive, with a host of new capabilities both for the statewide organization and the individual counties.
The website is made up of a common part and mini-websites for each county allowing them to showcase work going on locally. The site provides multiple relevant connection points for visitors and potential foster and adoptive families.
There is also a login protected separate website with custom designed training content for staff and volunteers.
Color palette

Typography

Home page

Mobile first
All websites we design are mobile-first and responsive, designed to look great on mobile and tablet devices, as well as on large screens.
Phone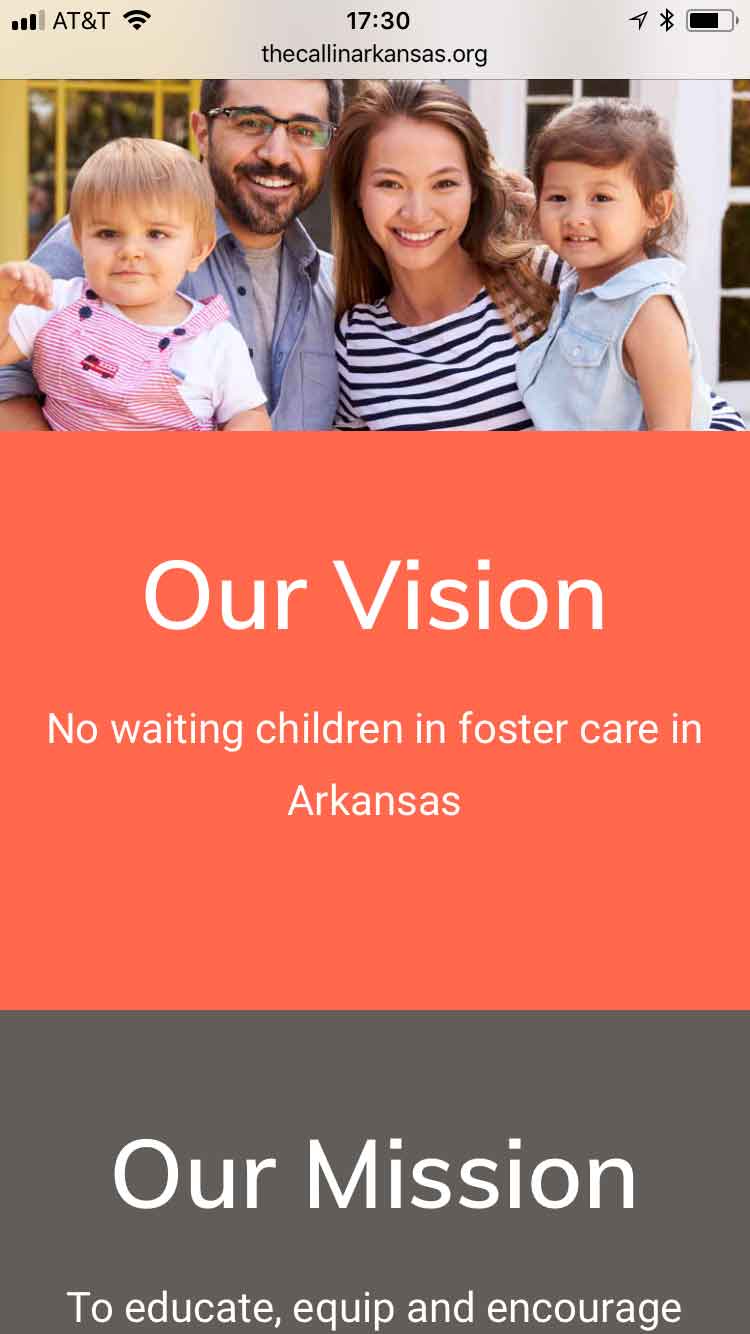 Tablet