Family owned community pharmacy committed to awesome customer service with staff that truly cares.
Project scope:
web design / copywriting / customer survey / photography / strategy consulting
Not only was the Drug Store's website old and outdated, but the online prescription ordering system didn't work right any longer and actually lost prescriptions. That meant upset customers, lost income, and extra work fixing problems that should never have happened in the first place.
First, the old website was replaced with a new temporary one. Also, the online prescription ordering was fixed on day one to "stop the bleeding". The process of restoring customer confidence had begun.
An online survey engaged customers and collected valuable input about what they needed in a new website.
With that information in hand, a new website was designed. It is of course mobile friendly (responsive design) and allows easy updating of site content. Since the new website came online, the prescription ordering system has been upgraded to even better align with workflow in the store.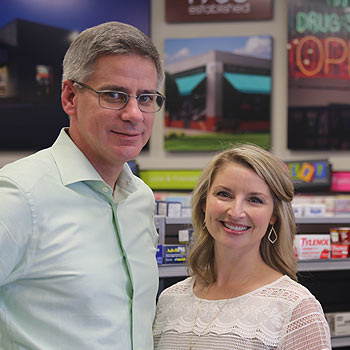 Claes worked with us to design a new website that shows off our pharmacy at its best and is helping bring in new customers. As a result, we have seen our online prescription refills triple!
Phillip and Holly Judd
owners of The Drug Store



All websites we design are responsive, designed to look great on mobile and tablet devices, as well as on large screens.